BARBER LOVE CEMETERY
DeKalb Township of Dekalb County, IL.
History and List of Burials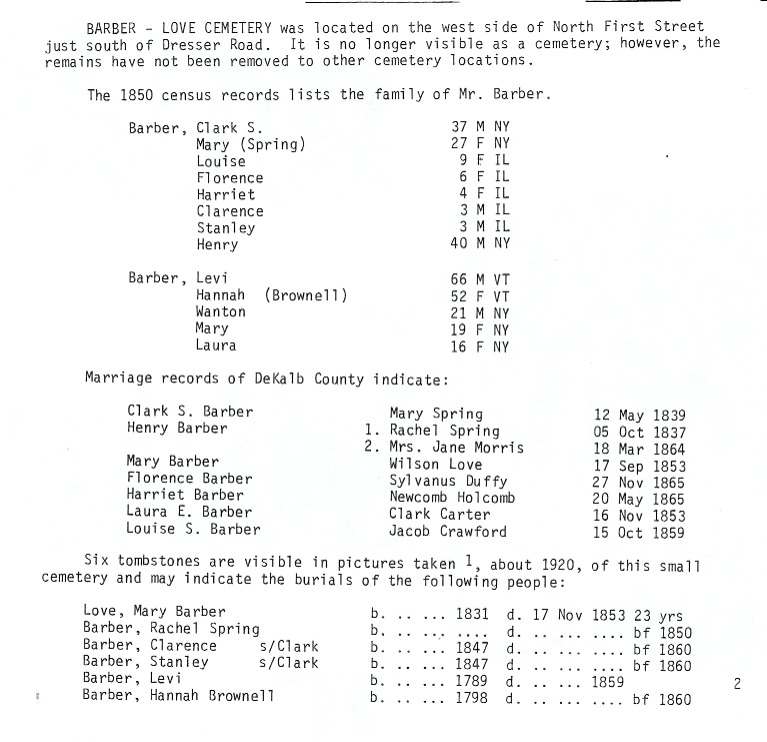 Note: Picture mention above is not available for display.


Return to DeKalb County ILGenWeb
This page maintained by Sheryl Dowden and copyrighted 2009 by Sheri Baker. All Rights Reserved.
Copyright of information presented on this page owned by the Genealogical Society of DeKalb County and reproduced with permission.